Selected Contemporary Works by Georges Pelletier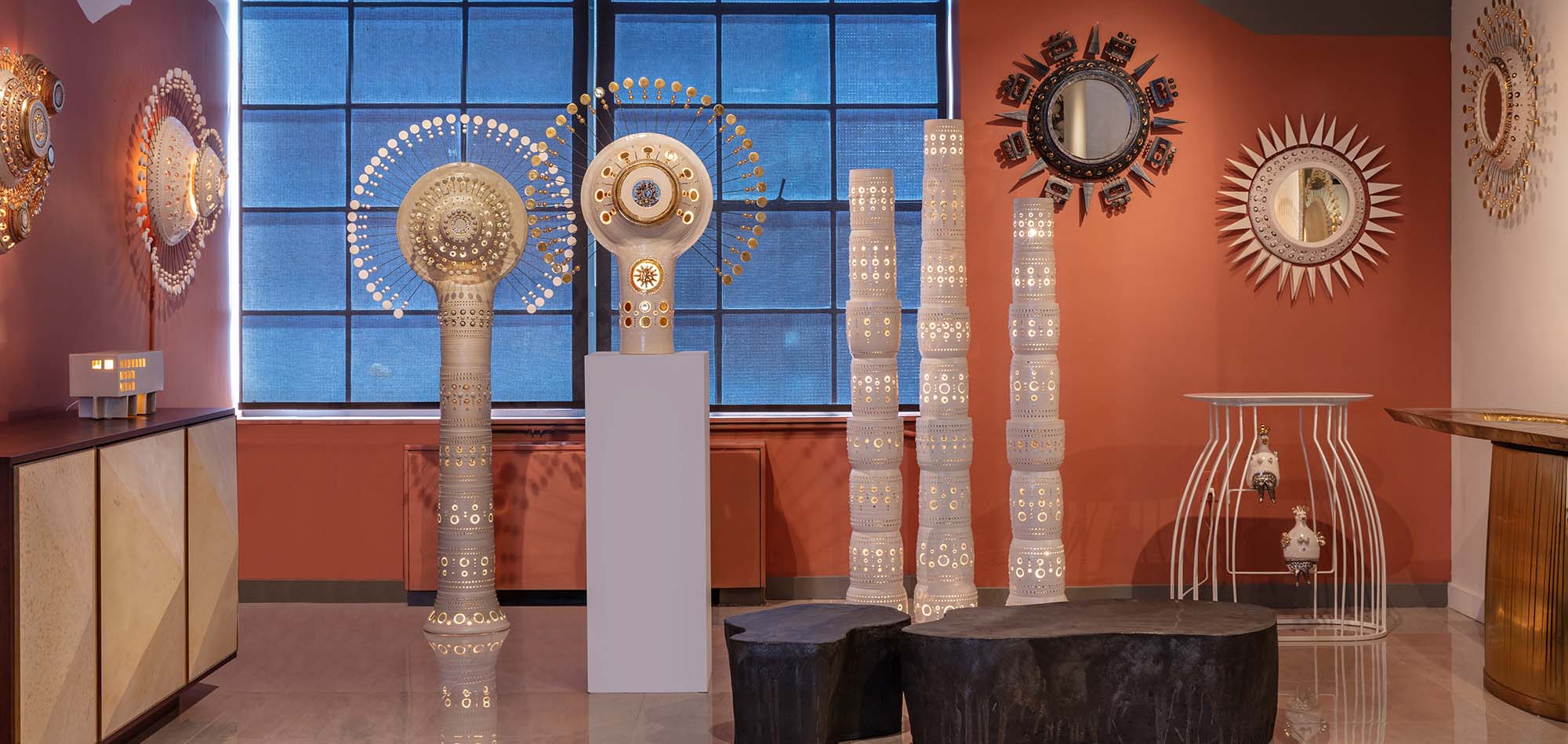 Biography:
Born in Brussels in 1938, Georges Pelletier first began making working with ceramics at the age of twelve. In his early career, Georges trained at the Académie Charpentier in Paris (School of Arts and Crafts which is now the Picasso Museum), later working at Atelier Claude Pantzer (Les grandes poteries d´Accolay).
In 1961, Georges opened his first workshop in Paris, where his unique style really began to develop. He was discovered by the Bobois house and was enlisted to collaborate on the Bobois lighting collections from 1961 to 1973, where he had his own manufacturing workshop dedicated to the creation of lighting.
In 1973, he decided to leave for the South of France, in Cannes, where he set up a new workshop where he is still active and continues to work. Today, Georges Pelletier is an artist recognized around the world.
A Collaboration with Maison Tournaire:
Maison Tournaire was founded in 1973 by Philippe Tournaire and is now directed by Philippe's son, Mathieu. Philippe and Mathieu are "always in search of innovation and something never seen, never done," so a collaboration with Georges made perfect sense. Playing with Georges' unique understanding of light and shadow, Georges and Mathieu have developed an exclusive collection of lighting integrating metalwork from Maison Tournaire with Georges ceramic creations. The team developed a special Sun Totem lamp for this exhibition, with iconic New York landmarks in metal. Only three of these lamps will be created.
Exhibitions: 
From February 21, 2016 to June 5, 2016, Exhibition at the Consortium Museum in Dijon where he presents various works: The almanac 16 Georges Pelletier.
Guest of Honor at the 25th edition of the Brussels Design Market. An exhibition of his works is dedicated to him.
Permanent exhibition of Georges Pelletier's creations since August 6, 2020 at the Galerie Tambien in Ibiza.
Permanent exhibition of Georges Pelletier's creations at The Drawing Room ATL Gallery Atlanta beginning December 2020.
Exhibition "Originally" in Belgium, in Knokke from August 4 to September 30 at Passe Simple Vintage Gallery: Zandstraat 18, 8300 Knooke.