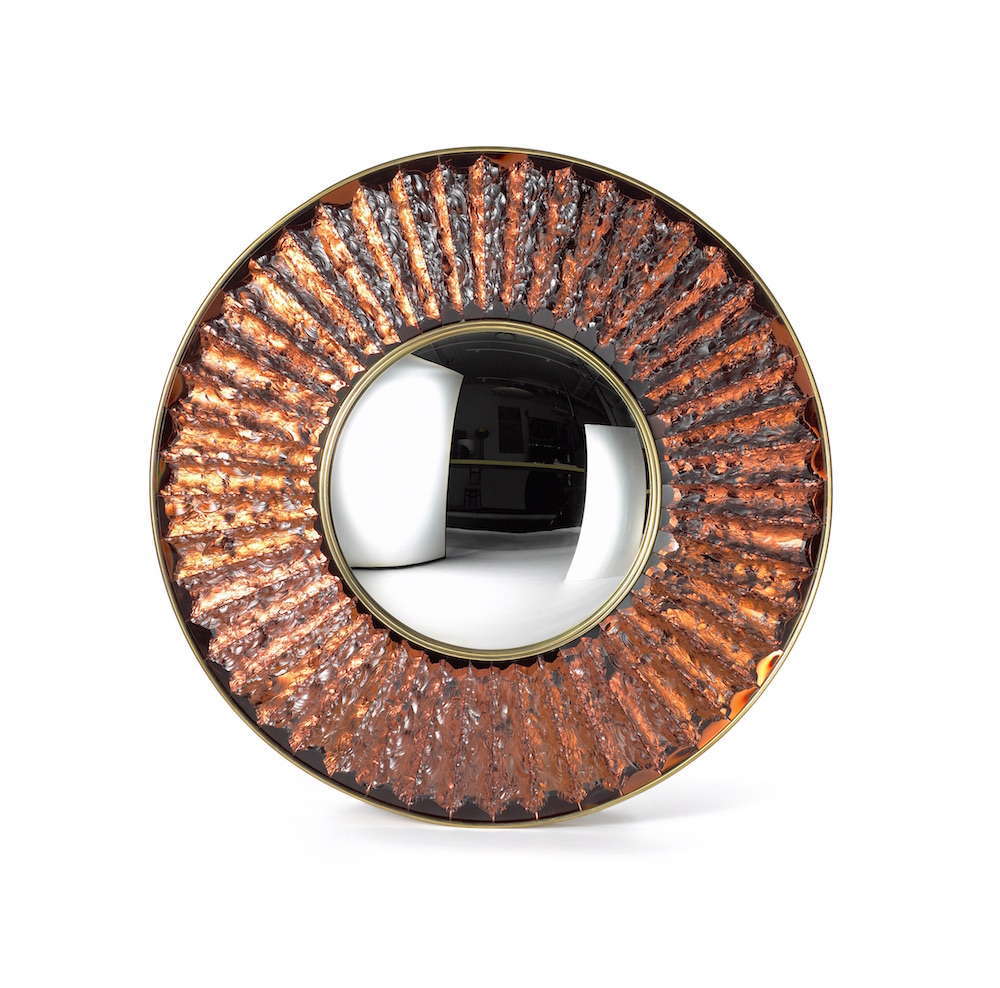 Michele Ghiro
Born in Bari, Italy, in 1957 Michele Ghiro developed an interest in glass from a very young age. He moved to Milan in 1957, where he had a succession of jobs working in glass, developing his artistic abilities while experimenting with the medium's material properties and expressive possibilities. In 1996 Michele started working for internationally renowned glass designer Giorgio Berlini, eventually taking over the company upon Berlini's retiring. Michele continued the company's traditions, looking for new processes and improving the existing ones. In 2004 Michele founded his own workshop, which he conceived as a "Glass Academy," with the mission of preserving the historical traditions of the craft, manufacturing curved glassworks according to ancient techniques, blending manual crafting and design. Here, together with other artisans, including his son Domenico, he produced a number of masterworks, including large monumental pieces and international commissions, establishing the reputation of the Milanese workshop and garnering numerous exhibitions.
Domenico Francesco Ghiro
Domenico was born in Milan in 1992, and as a child showed considerable creative and graphic abilities. During high school he attended his father Michele's artisan workshop, benefitting from four decades of artistic glasswork production. He went on to commercial art school, and learned computer graphics and design. His passionate interest in Leonardo da Vinci and Michelangelo inspired his early experiments with glass, and subsequent encounters with books on Max Ingrand, Gio Ponti, and Fontana Arte, focused his inspiration on 20th-century design. Drawing from classics of the period, he reworked them in his own unique fashion while maintaining the integrity of their style. Working alongside his father, Domenico quickly exceled, and their first joint projects, notably their wall mirrors, won them immediate recognition. In 2014 Domenico's first exhibition in Rome proved a success, and in Milan that same year he won the Award of Arts and Culture XXVI 2014 for best new artist. Appointing the prize was Carlo Franza, who also curated an exhibition at Palazzo Borghese in Florence entitled "Visible Transparency," focusing on the unity and continuity in the work of two generations: father Michele and son Domenico. 2014 also saw the Michele and Domenico relocate their workshop, calling it simply Ghiró Studio.